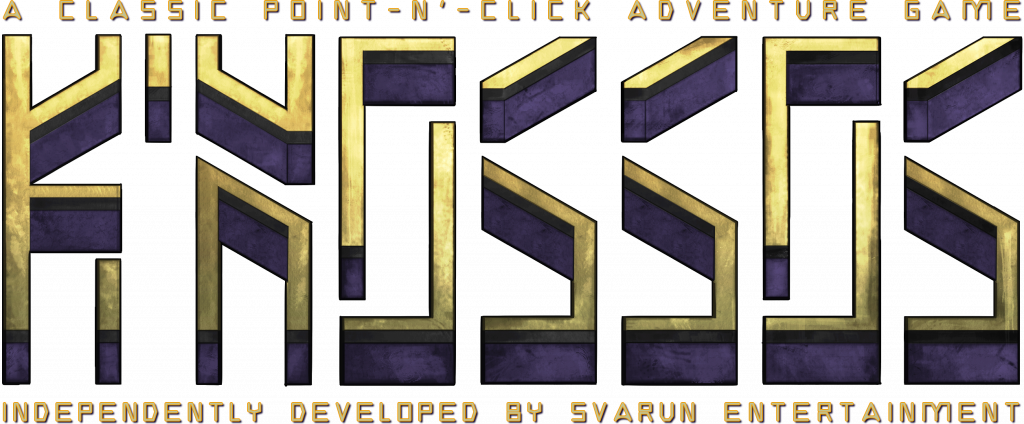 Download K'NOSSOS Prologue for Windows PC
To share our vision with you we have prepared a fully completed Prologue of the final game in English which you are free to download via link below (Windows PC only).
K'NOSSOS is a cold surreal adventure game about a man traveling the unknown reaches of the cosmos, and the things he uncovers on his journey. Gameplay is reminiscent of the point-n'-click adventure game classics such as "The Dig" or "Chronomaster", as well as the more recent titles such as "Primordia". The game puts equal emphasis on characterization, atmosphere and storytelling on the one hand, and problem solving and challenging puzzles on the other.
K'NOSSOS Prologue Trailer
This dark sci fi adventure game lets you explore an alien and foreboding universe, taking the player on a journey across a vast and unknown solar system down to the surface of a sunken planet. The endless oceans of this world hide in their depths an enigmatic metropolis without people, an ancient city which at its heart keeps a terrible secret – a secret which will turn your perception of this story on its head. The dark finale will pit the player against a bizarre and unfathomable force, an eerie presence which lurked in the dark the entire time.
K'NOSSOS In-Game Screenshots
K'NOSSOS features unique visual style reminiscent of the art of Wassily Kandinsky, classical point-n'-click adventure gameplay, a complex storyline set in a sci fi setting, vast amount of dialogues, a cross-genre experimental soundtrack and more.
K'NOSSOS Official Soundtrack
The engine used in development is the WME Engine 1.x, with PC version being the main objective of the team at this point.